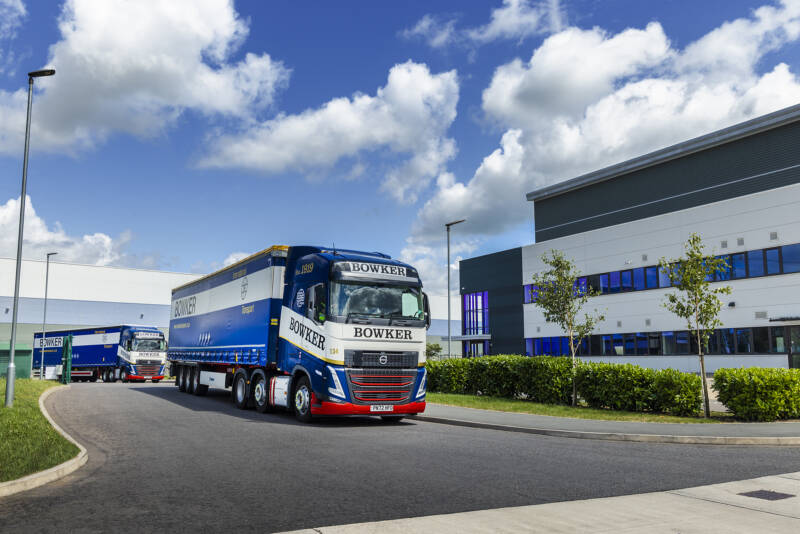 We are excited to announce an important step in our journey towards sustainability and achieving our net-zero carbon emissions goals. As part of an initially planned 12-month evaluation, we have taken delivery of our first tanker load of HVO (Hydrotreated Vegetable Oil) fuel at Droitwich, which will be used by our fleet of vehicles and MHE-based at this distribution Centre. All deliveries undertaken by our Droitwich fleet will be powered by HVO Fuel, as will all of the DC's Mechanical Handling Equipment.
HVO fuel is a fossil-free alternative to diesel, produced from waste or residues of organic materials such as vegetable oils and fat. Through a specialist Hydro-treatment, HVO fuel is chemically similar to normal diesel but results in 90% reduction in Greenhouse gas emissions. This new generation biofuel is a drop-in replacement for diesel, meaning no modifications are needed to our vehicles, forklifts or infrastructure. Our trial is being closely monitored by our vehicle and equipment suppliers Volvo and Linde.

By transitioning to HVO fuel, we aim to significantly cut our carbon footprint and reduce our impact on air quality. This strategic move aligns with our long-term goal of progressing towards a net-zero carbon future, solidifying our dedication to environmental responsibility and leadership.
Bowker are proud to be a leading logistics provider that are making steps towards a more sustainable industry. Through innovation, we will continue to be at the forefront in striving towards a net zero logistics sector.