Set in the heart of the beautiful Forest of Bowland, Chipping Steam Fair has been supported by the Bowker family for decades. The family fair is run by volunteers and all proceeds go to local good causes. The event showcases Steam Engines, Classic Tractors, Classic Cars, Bikes, Commercial Vehicles, Classic Plant and Machinery.
This year, Bowker had had three vehicles on display.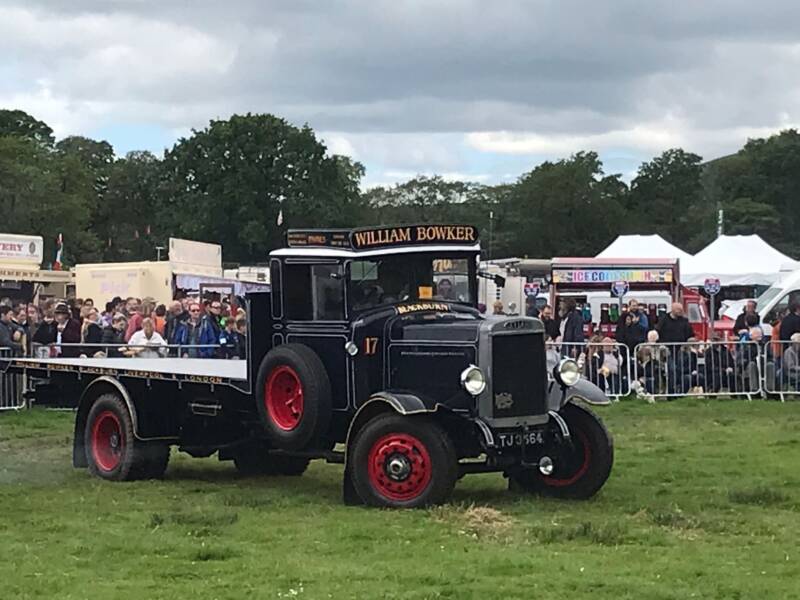 1933 Leyland Beaver
TJ 3664
Registered on 08/11/1933 new to Ben Barnes & Sons Rawtenstall. In 1947 the original petrol engine was replaced with its current Diesel engine at Leyland's Workshops in Chorley. After which ownership was transferred to Crown Wallcoverings in Darwen and remained in service with them until 1960.
Sold in 1961 to the HCVS. Sold again in 1964 to the Antell family in Dorest remaining in their care for 48 years.
Bought by Bowkers in January 2012 and now shown in the livery of William Bowker, Blackburn. The Beaver represents the large number of Leyland's once operated by the Company. When the Bowker fleet which stood at 85 was bought by the Road Haulage Executive (BRS) in 1949 the majority were Leyland's.
Since 2012 the Beaver has taken part in the HCVS London to Brighton Run, and a few HCVS Trans-Pennine (Manchester to Harrogate) road runs.
It is also an exhibit in the British Commercial Vehicle Museum in Leyland.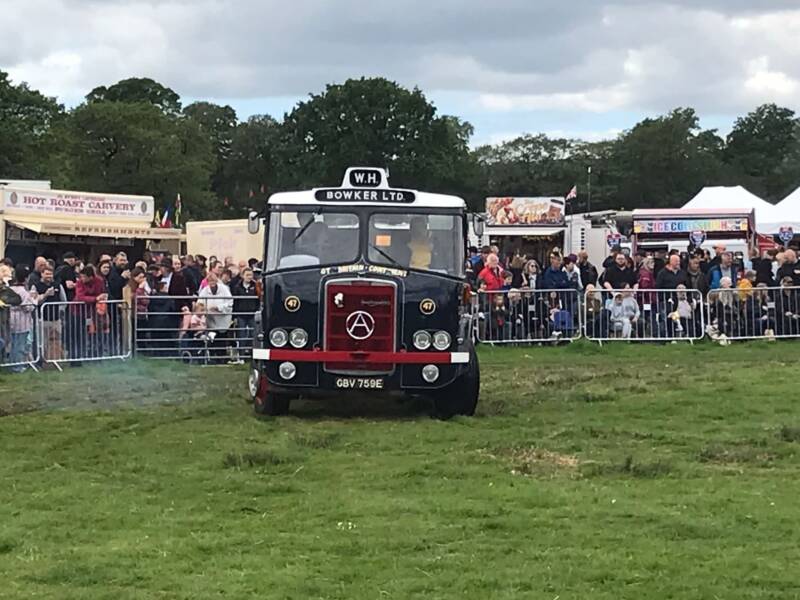 1967 Atkinson "Silver Knight" T3046XB
GBV 759E
Built new to the order of W. H. Bowker Limited of Blackburn and was one of the first (believed the 4th) Atkinsons built with the new Gardner 6LXB engine of 180 b.h.p. Allocated fleet number 47, it entered service on 15th March 1967, and was delivered to the Company's depot in London N.7 to the care of John Hemelryk, a Bowker driver since the 1930s.
No. 47 worked out of London on Long Distance Haulage until 1980. John Hemelryk and No. 47 both retired. Both returned to work in 1983 working on shunting duties in Blackburn until December 1985.
No. 47 was rebuilt in 1986/7. In 1987 it completed a Lands End to John O Groats round trip for Charity. It has been extensively rallied over the years until becoming an exhibit in the British Commercial Vehicle Museum in Leyland.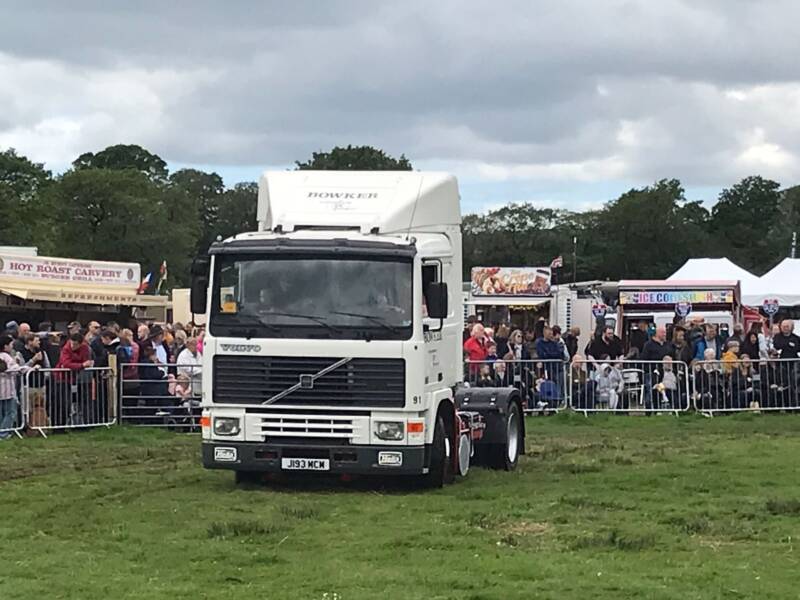 Registered new to W. H. Bowker International Ltd on 10/05/1992. It was one of the first Volvo Tractor Units designed as a low running height tractor unit fitted with low profile tyres to enable it to pull Mega Trailers giving increased carrying capacity.
It was initially used on a contract running between UK and the Netherlands. Used on daily international duties until 1997. It then became the Workshop Shunter taking trailers to MOT etc. until 2012.
It was then detaxed and was used as a yard shunter for a couple more years. It has since been restored during 2018 & 2021.