W. H. Bowker International marks 60th year anniversary with Northern European Haulier of the Year Award.
The international arm of the businesses started 60 years ago, with the very first international export movement comprising of a carpet tufting machine manufactured in Blackburn, loaded on 14th December 1961 for delivery to Hilversum in The Netherlands. This pioneering journey was undertaken before the advent of the roll-on roll-off ferries. 60 years on, Bowker's international operation has a reputation throughout the industry for its reliable service, commitment to customer care and providing innovative solutions. At the inaugural Transport News Northern Awards which took place at the Royal Hall, in Harrogate, Bowker International received the 'Northern European Haulier of the Year' award.

The award was presented to the Company for maintaining and strengthening its European service despite the unprecedented challenges the industry has faced this year, testament to all the hard work and commitment of our staff.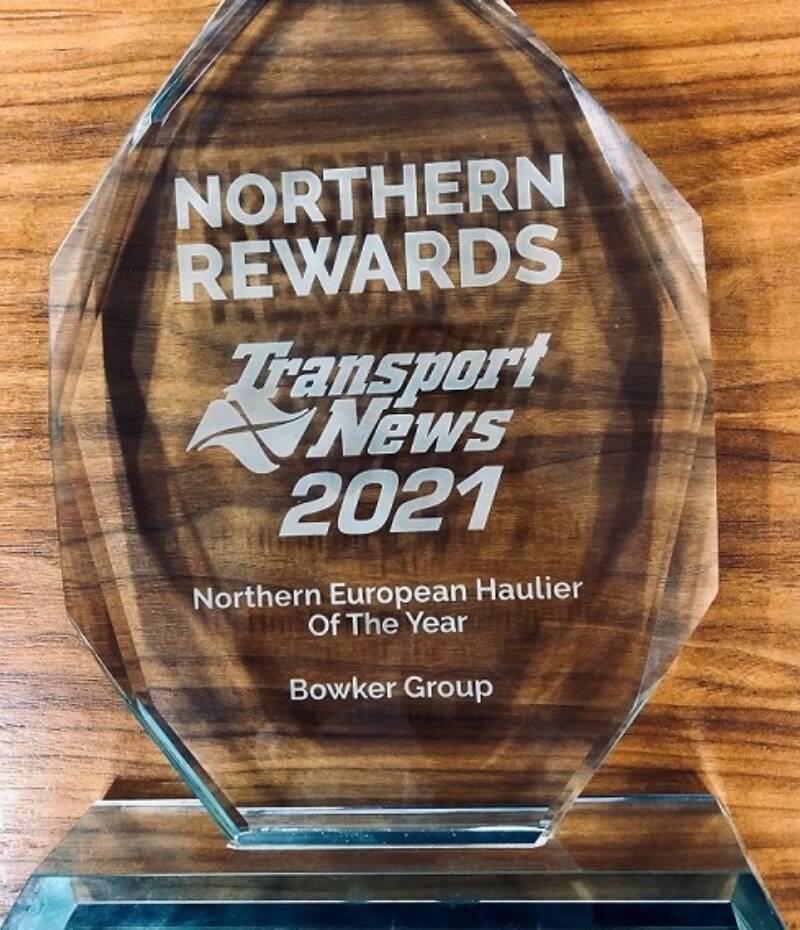 The panel of judges explained: 'Effective working partnerships with its employees, customers and suppliers have been Bowker's fundamental building blocks and these principles have remained unaltered despite recent well-documented changes to the International transport industry.'
'Bowker International celebrates its 60th year anniversary later this year and it's a great honour to have received such a prestigious award to mark the occasion - a real testament to all the hard work and commitment of our staff,' added Bill Bowker.
The rewards recognise and celebrate the achievements of road haulage industry based in the geographical areas stretching from Scotland to the south side of the M62 corridor.
In 1919 William Henry Bowker used his war gratuity to buy a truck. Today, Bowker Group provides UK and European transport and warehousing services from its seven distribution centres. The operation comprises of over 1,000,000 ft2 of warehousing and with over 200 vehicles. The company primarily operates within the chemical, pharmaceutical and food industries.