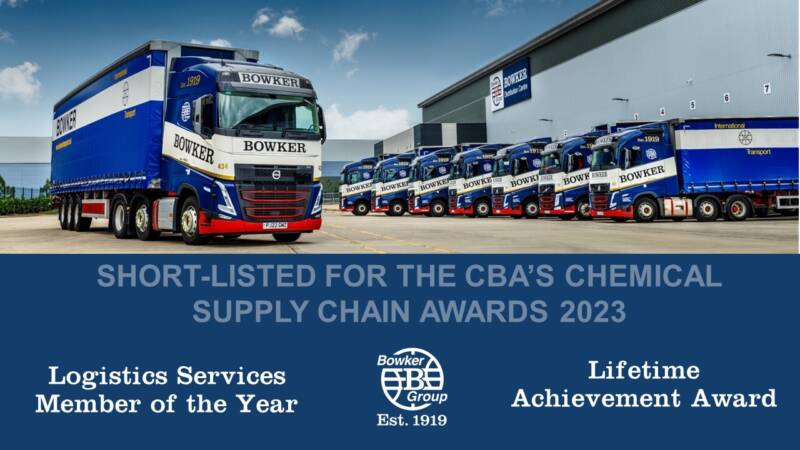 We are thrilled to share the exciting news that Bowker have received nominations for two prestigious awards: the Chemical Business Association Logistics Services Member of the Year Award and the Lifetime Achievement Award. These nominations come as we approach the special event scheduled for November 23rd, marking the centenary celebration of CBA. The Chemical Supply Chain Awards will take place at the Concorde Conference Centre in Manchester, promising to be an unforgettable evening that acknowledges the achievements of the chemicals industry.
The Logistics Services Member of the Year Award will be granted to a company that has consistently demonstrated exemplary industry leadership, innovation, and excellence. Meanwhile, the coveted Lifetime Achievement Award will be presented to an individual who has dedicated more than 20 years to the chemical industry, recognising their enduring commitment and outstanding contributions throughout their career.
To all nominees, we wish you the best of luck.